The Future is Female.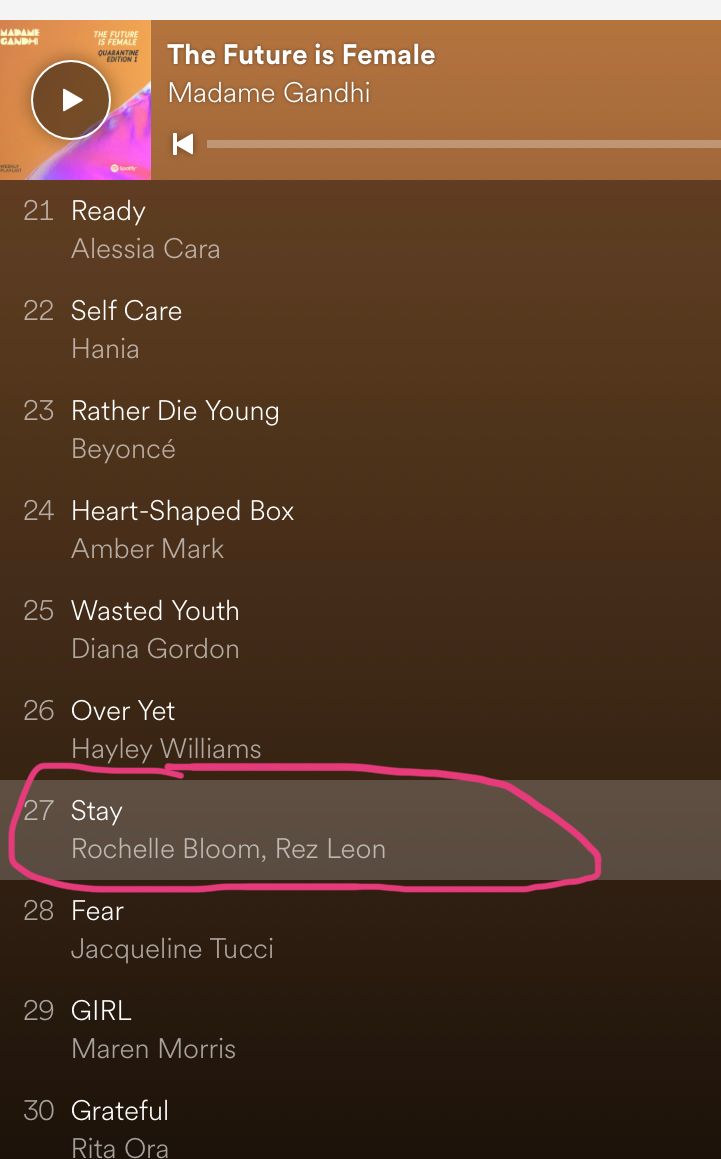 I ain't gon lie, when I first looked at last weeks playlist, I was like I'm not gonna get on here I don't have enough political industry power to do this... Beyonce's artists are on here...But I was like I'm a try anyway.  
and let me tell you I have never been more proud to be on a playlist with so many dope & established artists who make great music that I am personally fans of.  
Considering my record is right after Hayley Williams new song and I just bought her EP 2 days ago.  
The BEST part about my song being added to this playlist is this wasn't political. it wasn't based off connections, or who I know, or follow count. It was just about the music. 
S/O Rez Leon and my producer Reggie Rock for creating to the highest degree with me. 
There are two type of people who are in this industry 10% are visionaries and 90% are just trying catch up.  
Madame Gandhii's a visionary pay attention to what she does.  
Listen The Future is Female Playlist. I've been never been so happy to honestly say there are a lot of dope records on there!  
Rochelle Bloom 
#8xGrammys...
Read the Call to Excellence