My First Major TV Sync Placement!!

WATCH ROCHELLE BLOOM'S MUSIC IN THE CW's CHARMED!!!!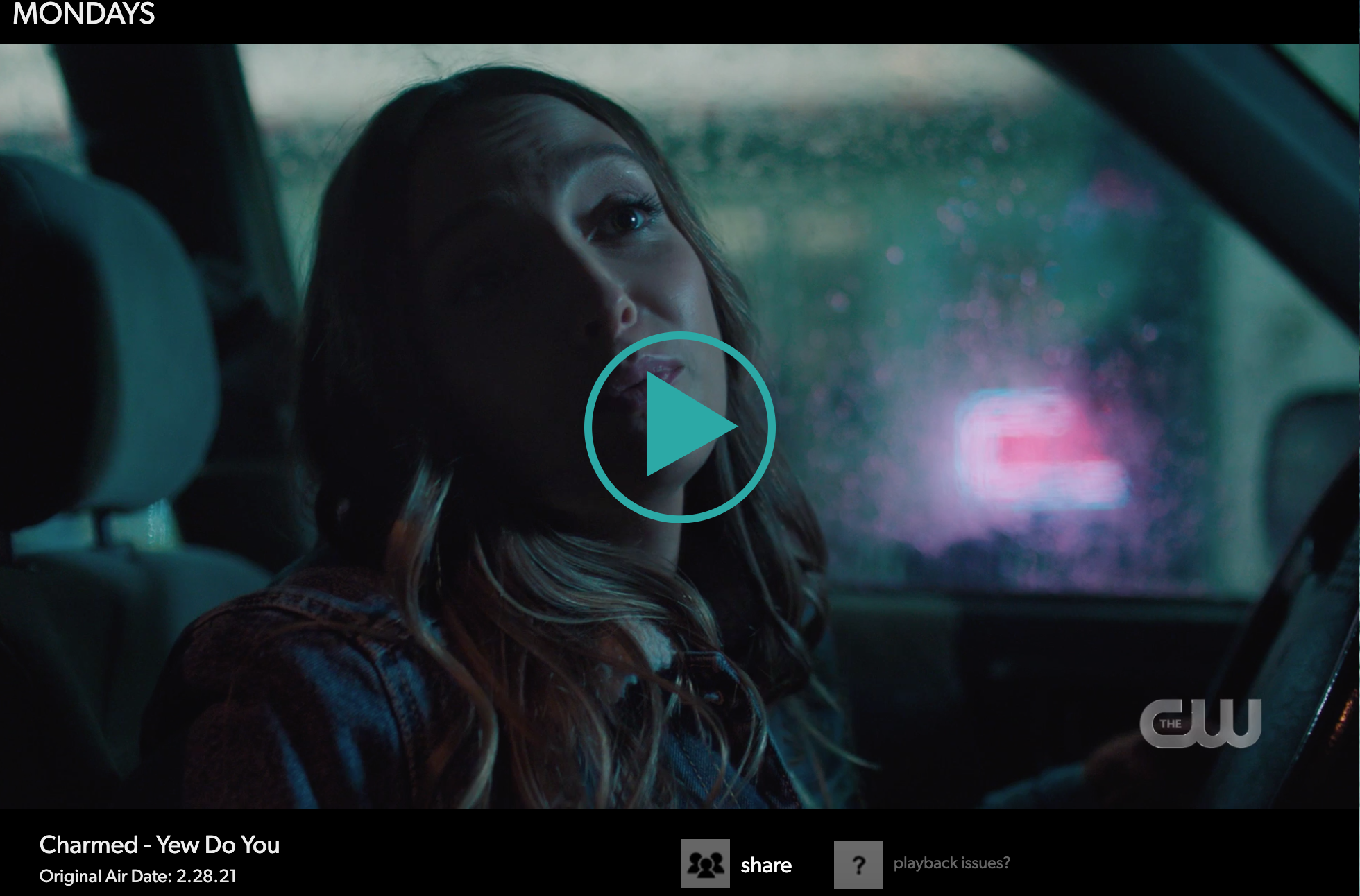 Wow! What a week! 

I'm so grateful and thankful.

There is sooo much I have to say about this that I will break down and cover in the next couple emails.

But before I say anything more stop what you are doing and watch the scene.

You can hear my music starting the episode in the first 30 seconds.
ROCHELLE BLOOM DANDYLION LYRIC VIDEO (As heard in Charmed)
Here you can listen to the full song that got placed in the CW's Charmed which was specially written for TV/Films stuff
I was especially happy to tell my people who've worked with me and my day 1's. Some of my family members and all of my people's who are on my email list reading my weekly emails. But one of the people I was most excited to tell was Ruelle. Now who is Ruelle and why was that important to me? Well during Christmas time in 2018 I distinctly remember I was sleep on the couch while my Mom and Aunt watching lifetime. I remember waking up to this trailer for a lifetime film that kept coming on repeat. I just remember hearing  Ruelle's singing, it immediately triggered me to start working. At that moment opened up Pro Tools and got busy on the next record. So for me to have Ruelle, one of top, if not the top synced artist tell me "Well Done" on my TV placement felt good. 
#8xGrammys
Click below to read the last blog...which is more relevant than ever because I broke down this manifestation right before it occurred. 
Read The recipe for Manifestation...