That moment when you get the thing you've been praying on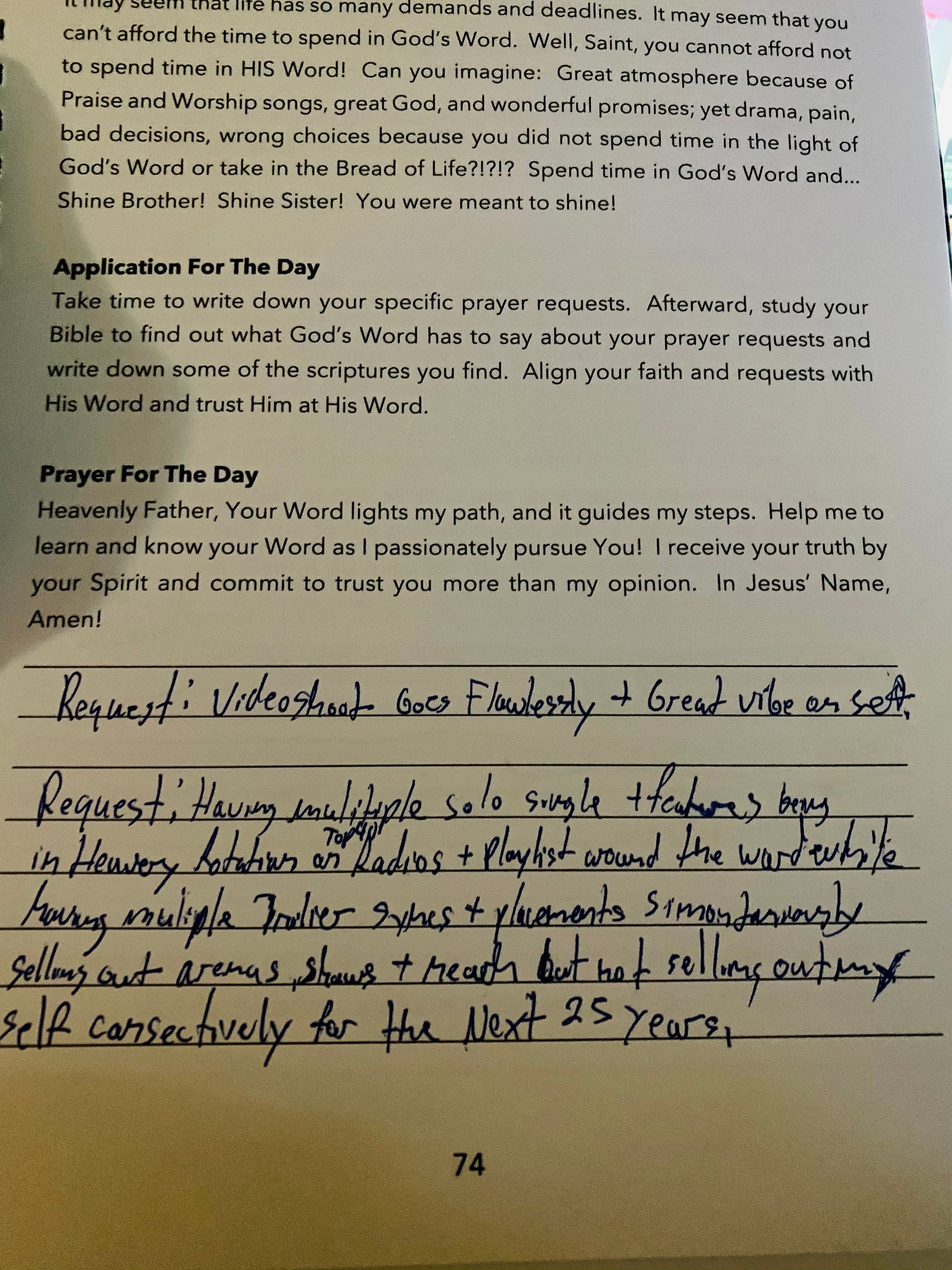 The week before I got my placement I recall being super focused. I'd had a revelation about how to write music for TV & film, so I was in the studio working with one of my producers on my production team.
I remember studying Ruelle's music. She's an incredible sync songwriter so I looked for ways to apply elements of her writing style to my genre. I'd signed my sync licensing deal with Bodega Sync in August 2020, but nothing had caught at the time. I remember thinking and asking God, "Like, yo, when is this going to happen for me? When am  I going to get a placement?"
Then, the next Tuesday I got a call from my rep telling me there was a request for one of my songs, and the show was set to air that Sunday! 
I immediately called Jesse Black, the producer of that record, to tell him the good news. After years of striving together, I was glad my first placement was with him. He produced my very first LP when I was still in High School. The way the song came together was super random. Black had sent me a bunch of beats, and he kept talking about this one record that wasn't my normal vibe. He wanted someone to write to it, so I reached out to a songwriter I thought would be perfect, but he never responded.
So, one day going through my list of beats a caught a vibe and decided to write a rap to that beat I originally tried to send to someone else. I figured I could at least use it as one of my TV & film song options. I thought it'd be ironic and funny to write lyrics opposite the clubby vibe the beat ensued, so I wrote something super dark, like something that'd be in the show Power. I was shocked to learn the song would be placed in CW's Charmed, but after going back to listen to the record, I could totally see how it would work.
I didn't expect them to use the part of the song that was used, but it fit so well. My song kicked off the episode, setting the tone of the entire show. Shout out to that music supervisor! All my friends, team, and family members tuned in on Sunday to celebrate my win. I can't stop thanking God to see it finally happened, and it's encouraging to see I'm another step closer to #8xGrammys.